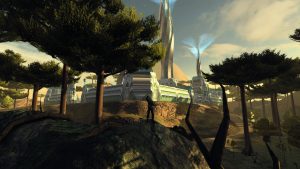 Applying to the 44th is easy. Register to this site by creating an Account,
and fill in the quick application form at the bottom of this page.
Note that for now we are PC only with no official console presence as of yet.
Please use your Star Trek Online in-game @handle as your forum Username. You will need to go through an email verification process (this is to prevent spammers).
Important: Please make sure your given character@name is exactly right as we copy/paste that for the in-game invite.
Also make sure you have left any fleet you are currently in otherwise the invite can't arrive. Star Trek Online requires characters to be level 10+ for fleet membership, however if your character(s) aren't yet, the 44th will still invite you via this website and in-game invites will follow when your alt(s) reach level +10.
Please bookmark the Latest Activity page on this forum to keep up-to-date with announcements/changes and contests.
Thank you for considering the Mighty 44th !